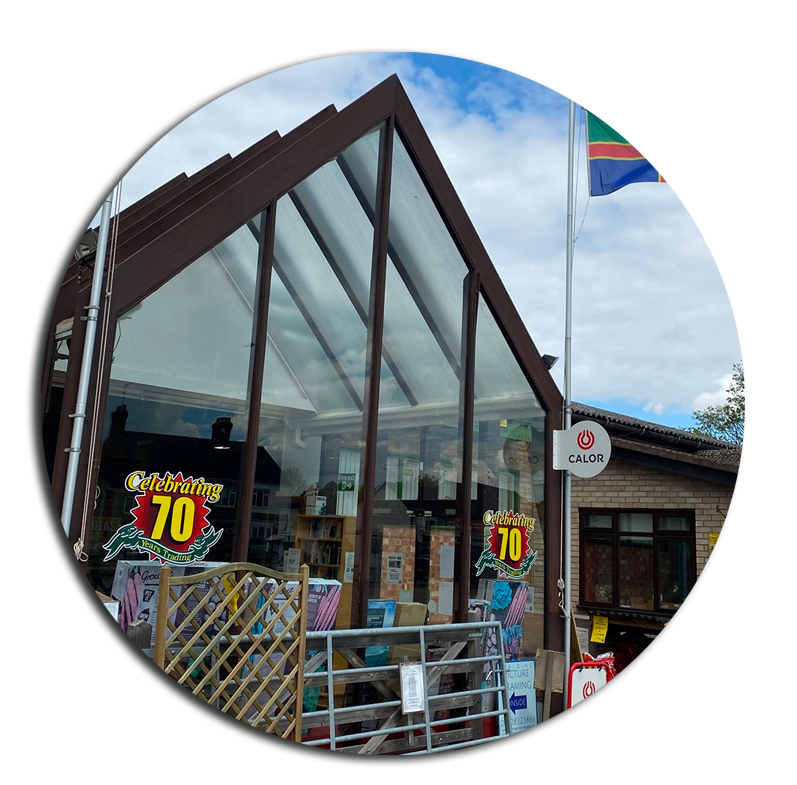 Andrew & Co is a family run business based in South Lincolnshire which was established in 1947 by Mr Colin Andrew.
Starting from a small saw mill on our site it has grown to be one of the largest independent saw mills in the local area.
In the early days we supplied vegetable boxes and bulb trays to the local farmers and growers, later on we also added large storage boxes and pallets to our range. As time went on, surrounding buildings and land were purchased.
By the 1970's a large unit was built to increase our production. In the mid 1970's we started to open up to the public on Saturday mornings as there were many enquiries for timber. Later, customers would begin asking for screws, nails, hinges and brackets etc and the idea for a shop was formed.
In 1980 family members Derek and Gillian Richardson joined the company with the aim to develop the shop and other parts of the business. In the early 1990's the shop was moved into the building it is now.
Over the years there has been a decline in the need for timber based trays and boxes as cardboard and plastic containers are now used. However the demand for timber and DIY products has increased.
From our stock holding of over 15,000 lines, we can offer carcase whitewood and planed redwood timber, sheet material, fencing, trellis, garden tools, paint and decorating products, hand and power tools and lots lots more, in fact its well worth a visit to have a good look around.
Did you know? Our Timber Mill can cut and plane timber to size, no job is to small and we provide lots of friendly advice as well.
We look forward to seeing you…
We are an established name in the local business community and the areas leading name in Timber and Sheet material sales. If you have a DIY project that's in need of supplies, we likely have what you need to get it done.
We are a family owned business which was established in 1946 and has remained at its Little London site gradually expanding to become the largest independent timber and DIY centre in the area. Originally, the company's main trade was manufacturing boxes and pallets for the agricultural business. At the peak of manufacturing the company employed over 50 people. Today, the company employs around 25 full and part-time people, some of those have been here for over 30 years and one for 43 years. We specialise in trading with the local community but we have sent goods to both Europe and America. Our DIY shop is open 6½ days per week, we can also arrange delivery of timber purchased within a 25 mile radius of Spalding but we can go further afield if required.
We supply:
Timber supplies – Treated timber for outdoor use and both planed or rough sawn carcase timber for indoor use with a full cutting service available.
Fencing supplies – Fence panels, fence posts (both timber and concrete), gravel boards, featheredge boards, cant rails, picket slats and more.
Aggregates – Gravel, Concrete, Postcrete, Sand, Ballast, Cobbles, Pebbles and Slates.
Ironmongery – All types of Brackets, Hinges, Locks, Bolts, Screws, Washers, Nuts and more.
Decorating supplies – Paint, Paint Brushes, Trays, Rollers and other equipment.
Gardening supplies – Compost, Pots, Ornaments and Gardening Tools.
Roofing supplies – Coroline Sheeting, Roofing Felt, PVC Sheeting, Perspex and Covershield.
Homeware – Kettles, Toasters, Bins, Laundry Baskets, Wicker Baskets, Fireside accessories and more.